What can be negotiated?
When it comes to negotiating a commercial lease agreement, the first question you need to ask yourself is, is it worth negotiating in the first place.
If yes, then now you have an opportunity to negotiate better terms that will benefit you and your business.
Being open and willing to negotiate certain points before signing an agreement can save you money in the long run, ensure you receive more favourable terms, and can help drive the success of your business overall.
Get better base rent by negotiating a longer lease term
In some circumstances, landlords are willing to provide better incentives based on the duration of your lease. Generally, the longer your lease term, the more generous a landlord is willing to be.
These incentives can include a rent-free period, fit out incentives and many more. This is the point where you want to work with your landlord to figure out what they're willing to give in exchange for tenancy commitments.
Haggle during the fixturization period:
A fixturization period is a negotiated time allowed to access a leased space for construction and interior design purposes.
When choosing a property for your business, you may have to renovate the space – this may be as simple as light fixtures, or it could be much more intensive. The question on every landlord and tenant's mind is who's paying for the fit-out costs and who is paying for the rent during the fixturization period.
Regardless of the terms around fixturization, it is important that both parties agree before the retail lease is signed. By haggling during the fixturization period, you can ensure that you get the best deal for your lease.
Check the square footage yourself
It is very important to check the square footage of the leased commercial space or property yourself and ask the landlord for access to the property so you can measure it yourself.
This is because square footage figures are not always accurate and may be exaggerated by landlords to increase rent. Checking square footage and proper square meter numbers will give you an idea of what is fair market value of the property and will allow you to ensure that the lease is charging in accordance with the correct square footage.
If square footage numbers don't match up between your research on square footage and the square footage given by your potential landlord, this can be utilised as leverage to negotiate the price down to the appropriate cost relevant to the correct square footage.
Incorrect square footage may also indicate that there are problems with the property's structure or age which would not be visible to you if you were just shown around. Make sure all these factors are considered during negotiating before signing any contracts.
Demand a fair "cure" period
A fair "cure" period is the period you are given to rectify breaching the lease – this should be negotiated for.
A very common example of being in breach of a lease is being late on rent payments. You should always try to negotiate a "cure" period if something goes wrong with the property. This will give you time to fix any problems before you're forced to leave, and your lease is terminated.
If your landlord agrees to this, make sure you get it in writing – and that the clause is not misaligned with the rest of the lease agreement. This will help prevent any future disputes. Without a "cure" period, you may be subject to paying fines or even legal action for something as simple as paying the rent a day late.
Have a co-tenancy clause written in:
A co-tenancy clause allows for the tenant to have a say in who they want to share the space with. This is important because it gives the tenant more control over their business and what type of customer they attract.
If you are not given this right, then you could be forced to work with businesses that may compete with your business or that attract the wrong type of clientele. This may seem like an obvious point, but it's important to have everything in writing to avoid any surprises down the road.
Look for free rent:
Free rent is very possible to negotiate for. "Free rent" is basically just abated rent – the first few months are typically set aside to allow the new business to set aside funds for other expenses.
This gives your business a good opportunity to establish itself monetarily and not have to worry about rent and just focus on running a successful business.
Make sure you include this during your lease negotiations. Most landlords are willing to accept such terms in exchange for extended lease terms, or other relevant concessions.
Don't pay asked base rent
Remember, do not necessarily accept the base rent asked for initially. Landlords ask for rent up front that is generally the maximum they think a tenant is likely to pay – make sure to try and reach the best price for you and your business.
Negotiate all available benefits
It can sometimes be difficult to get your landlord to be open to certain negotiations, particularly around rent prices, co-tenancy clauses, and so on; that's why it's so important to negotiate all available benefits and perks. These benefits and perks can save you a lot of money in the long run, and can also be a good entry point for further negotiations.
Make a plan ahead of time for your budget, your must-haves and your nice-to-haves:
Before you even start negotiating or even landing on a specific rental space, make sure you have your budget already finalised, your must-haves in a rental space, and your nice-to-haves.
It's very important that you have these finalised before going into negotiations with your potentially new landlord so you can know which points to concede on and which points to push back on.
Pay attention to HVAC responsibility:
HVAC – heating, ventilation, and air-conditioning. You want to try and hand this responsibility over to your landlord, otherwise it could end up costing you. Make sure you're aware of your rental agreement's stance on HVAC responsibilities as it can become a large maintenance cost and potentially impose excessive financial burdens.
Include a clause preventing your landlord from renting out space in your building to a competitor:
To try and prevent unnecessary competition, make sure you try and negotiate a clause that protects your business from competitors moving into neighbouring spaces. This is especially prudent when it comes to retail businesses and shopping centres!
Negotiate at more than one location at the same time
As a tenant, negotiating is all about strength and leverage – make sure to negotiate with more than one location and don't restrict yourself to looking at just one commercial property or space.
Negotiate lower early termination penalty fees:
In some circumstances, you may be able to negotiate a lower early termination penalty fee. This may be rejected or touch to negotiate, however, it is worth speaking with the landlord about.
Add a sublease clause:
When negotiating a commercial retail lease, make sure to try and have a sublease clause included. A sublease clause will allow you to find another tenant to take over your lease if you are unable to continue occupying the space. This is important because it gives you a way to exit the lease without penalty should something happen that prevents you from continuing to occupy the space.
Landlord's consent is generally required for any tenant improvements that you want to make, and it is also needed if you want to assign or sublease the lease. Getting landlord's consent can sometimes be a difficult process, so try to get all the agreements in writing as early as possible.
Permitted use of the premises:
In commercial leases, the permitted use of the premises is often a key issue that is negotiated between the landlord and tenant. The tenant will want to make sure that they are allowed to utilise the space for the business activities that they intend to conduct, while the landlord will want to ensure that any uses which are not specified in the lease are not allowed.
This can be a difficult balancing act, as the landlord does not want to restrict the tenant's business too much, however, the landlord needs to make sure their interests are protected. One way to help with this is to have a detailed description of the permitted use in the lease agreement. This will help to avoid any misunderstandings or disputes down the road.
Negotiation participants:
During lease negotiations, there may be various parties involved, including: the lessee, the lessor, the letting agent, the managing agent, and the lessor's solicitor. Solicitors are also often involved to represent their relevant clients in the disputes. In some cases, the leases are negotiated solely by solicitors on behalf of their clients, this can make matter less stressful for the client.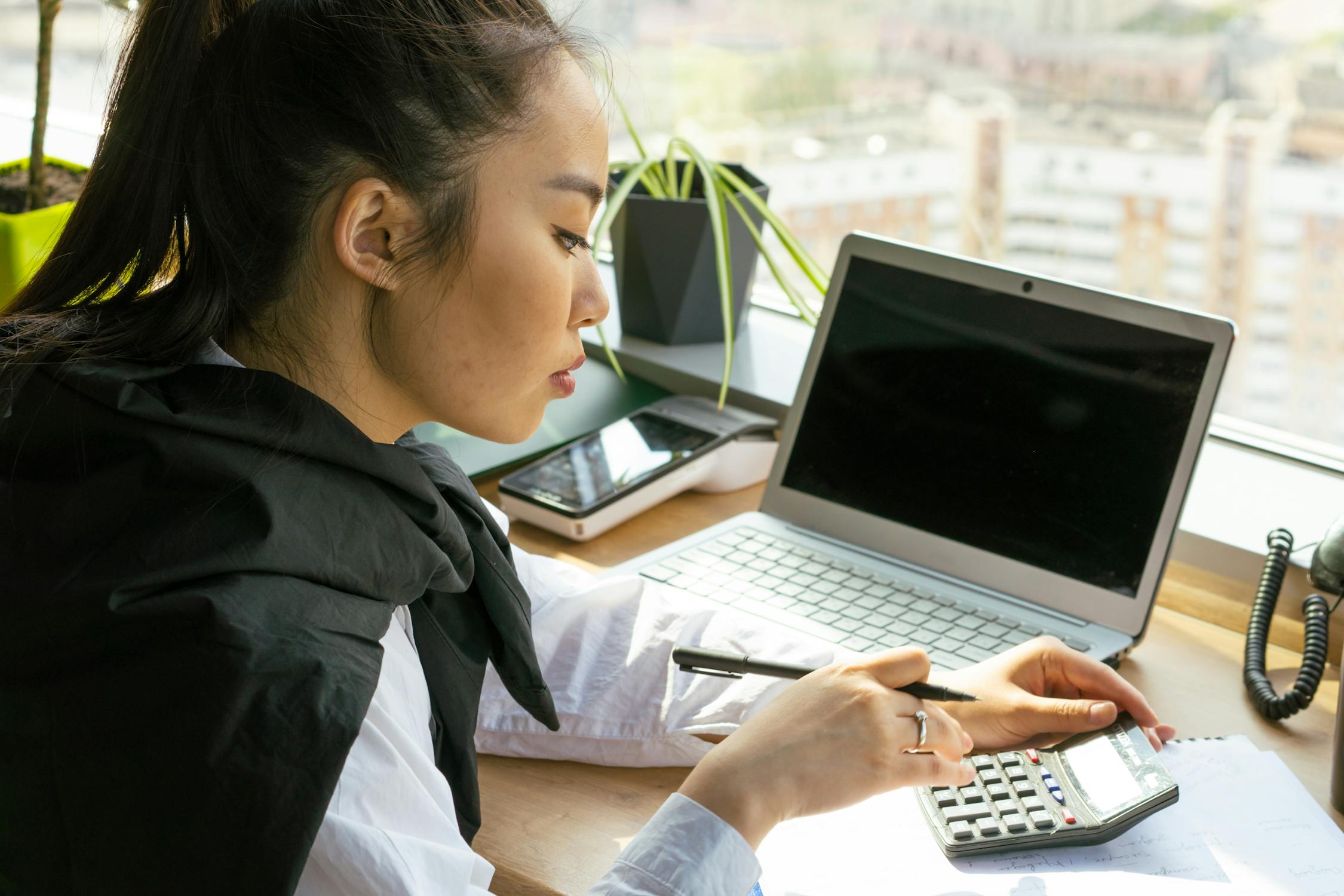 Costs:
Every commercial lease agreement is different and the obligations for the parties in terms of payment will be outlined in the commercial lease agreement.
As a standard guide, typically you will need to pay a leasing deposit and a commercial bond. Most costs are covered by the tenant, this includes the costs of lease preparation, lease registration, and any other costs outlined within the commercial lease agreement.
In some situations, however, the landlord may agree to pay a portion or all on the tenant's behalf. This is generally done in exchange for certain rights or concessions from the tenant, such as an increased rent amount or exclusive use of part of the property.
Security deposits and bank guarantees:
When negotiating commercial or retail leases, it's important to understand the bank guarantee and security deposit processes.
A bank guarantee is a document issued by a bank that guarantees payment of a specific amount of money to a designated party on a specific date. A security deposit, meanwhile, is an up-front payment made to a landlord to secure performance of a lease agreement.
Landlords often require security deposits to protect themselves from the risk of potential damage to the property, missed rent payments, or other breaches of the lease agreement.
In some cases, a bank guarantee may be accepted in place of a security deposit. Tenants should review their lease agreements carefully to understand what is required of them, and how bank guarantees, or security deposits may be used to protect their interests.
Make good and refurbishment
Included in essentially all commercial lease agreements is a "make good and refurbished" clause. This clause sets out how a tenant should leave the property at the end of the lease term. It is very important to negotiate what "make good" means to the respective parties and ensure that a fair agreement is reached.
Get a lawyer to negotiate for you:
Negotiating a commercial retail lease can be a tiresome and difficult process, especially if you don't know where to start.
When dealing with something as important as your business and its future, consider hiring a lawyer to help you through the negotiation process to ensure you get the best outcome for your business.
Click here to book a FREE consultation with one of our highly experienced solicitors today or contact us at info@legalkitz.com.au or by calling 1300 988 954.
The above information has been collected from relevant government websites and is subject to change. For the latest information regarding new or amended legislation, please refer to state and federal government websites.